The Festival
The origin of the event dates takes place in 1967, when the company Ruggieri and the town of Cannes jointly developed, to the great amazement of the residents of Cannes and its visitors, an international competition between the most famous pyrotechnicians of the age.
With fireworks set off from barges anchored in the bay, the jousts were orchestrated to the rhythm of a musical track and choreographed along a symbolic theme: the bases for a brand-new concept were laid. They would vary slightly over the years, while the ever more spectacular performances by the pyrotechnicians would increase in sophistication and originality to make this Festival one of the most prestigious pyrotechnic meetings in the world nowadays.
80,000 spectators per evening in 1998. Today, more than 100,000 people, eyes raised, come in order to admire every display during fleeting creations that the greatest Master pyrotechnicians in the world exhibit under the starry sky of the Bay of Cannes, from July to the end of August.
The Competition
The fascination for this universal art, which blends the most exuberant creativity with mastery of ingredients of an explosive nature, has given the Cannes competition a global reputation. Every year, the selected pyrotechnicians compete for the highly coveted "Vestale d'Argent" and, every four years, the winners return to battle for the "Vestale d'Or", "Vestale d'Argent" and "Vestale de Bronze", precious door openers awarded to "the best of the best".
Innovation, rich aesthetics, stage setting, synchronization, rhythm…so many criteria considered by the jury to evaluate each of the multicoloured musical frescos in the competition. At the same time, for several years spectators have had the chance to vote for the award of the "Public Prize": for this, beyond the technical aspects of the performances, this is a true "love at first sight" and a recognition much prized by the artists, the tamers of bombs and magic powders.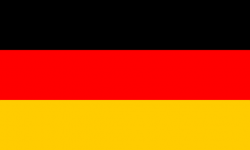 Germany
Dynamit Nobel (1967-1968-1971)
Lunig Pyrotechnie (1975-2000)
Innovative Pyrotechnik Gmbh (2003-2012)
Weco Feuerwerk (2007-2010)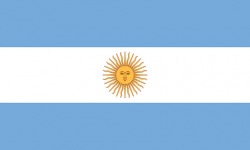 Argentina
Cienfuegos (2004)
Fuegos Artificialies Jupiter ( 2007-2012-2015-2018)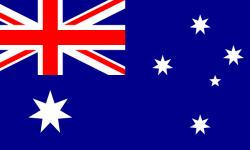 Australia
Foti Fireworks (2004)
Howard & Sons (2016)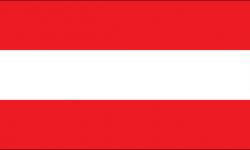 Austria
Pyropa Pyrotechnik (1970)
Erick Liebwein (1973-1977)
Alfred Pokorny (1974-1978)
Friedrich Scheutz (1980-1981)
Günter Vogler (1983-1998)
Pyrovision (2009-2010-2017)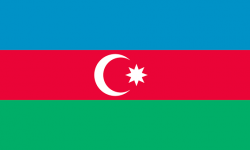 Azerbaijan
Baku Firework Group (2013-2014-2015)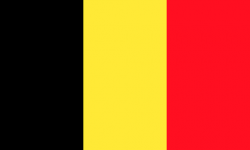 Belgium
Van Cleemput (1972-1973)
Eugène Hendrickx (1974-1975-1977-1982-1999)
Roger Heytens (1979)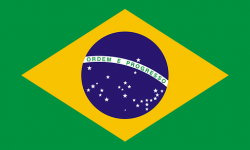 Brasil
Société Indios Pirotecnia (2001)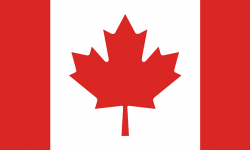 Canada
Fiatlux (2000-2003-2005)
Ampleman Pyrotechnie (2007)
Royal Pyrotechnie (2008)
Sirius Pyrotechnics (2017)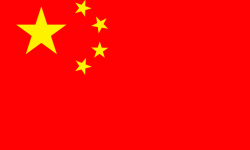 China
Groupement d'artificiers Chinois (1973)
Société Sunny (2000-2002-2012)
Pyro Magic (2013-2014)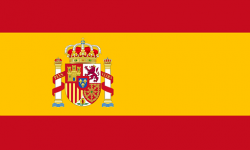 Spain
Pirotecnia Zaragozana (1967-1969-1971-1976-1979-1982-2004-2012-2014)
Coproduction de firmes (1968)
Pirotecnia Islas Canarias (1970)
Pirotecnia Golfe (1972)
Pirotecnia Brunchu (1973-1974)
Pirotecnia Igual (1975-1976-1980-1983-1998-1999-2005-2006-2011)
Pirotecnia Caballer (1978-1981-2001-2002-2007)
Pirofantasia (2009)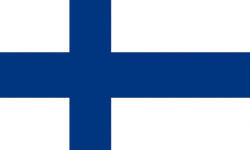 Finland

JoHo Pyro (2016-2018)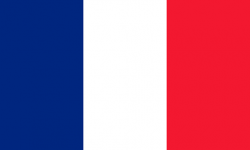 France

Ruggiéri (1967-1973-1974-1975)
Lacroix (1968-1969-1971-1976-1977-1981-1982-1999-2005)
Brézac Artifices (2004-2006-2012-2021)
Marmajou (1970)
Pyrolandes (1972-1978-1979)
ATP Fabre (1980)
Festival (1983)
Maurel (1982)
Jacques Couturier Organisation (1999- 2013)
Pyragric (1999-2000-2002-2011-2014-2021)
Arc en Ciel (2000-2002)
Fêtes et Feux (2001-2003-2007)
Prestatech (2003-2009-2010-2015)
Féerie (2005-2006-2010)
Imaginaire Pur (2008)
EFC Evènement (2013-2021)
Intermede (2015)
ArtEventia (2016-2018)
Alpha Pyro (2017-2018)
Pok 2.0 Lux Factory (2019-2021)
Groupe F (2021)
Grand Final (2021)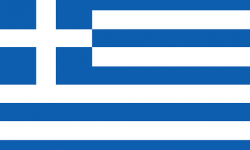 Greece

Nanos Fireworks (2013)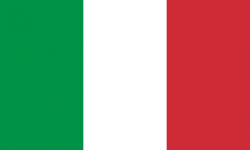 Italia

Morsani (2012-2014)
Antonio Parente (1967-2009)
Panzera (1968-1969-1970-1971-1979-1981-1983-1999-2000
-2001-2003-2006-2009-2011-2017)
Orazio Vallefuoco (1972)
Fratelli Soldi (1974-1975-1976-1978-2005)
Ditta Salvatore (1983)
Pirotecnica Scarpato (2004-2006-2007)
Vaccalluzzo Pirotecnia (2013-2014)
PyroEmotions (2016)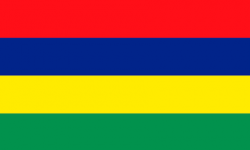 Mauritius

Impact Production (2003)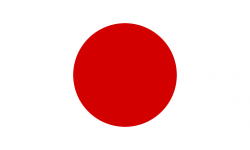 Japan

Ogatsu Marutamaya (1967-1969)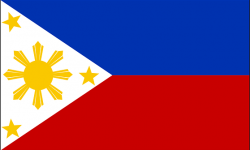 Philippines

Dragon Fireworks (2017-2018)

Poland

Surex (2009-2010-2015-2018)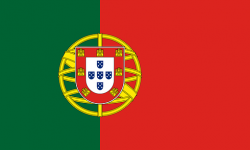 Portugal

Don Enriqué Da Silva Do Vouga (1970-1972)
Mario Pedro (1977)
Grupo Luso Pirotecnia (2003-2006- 2013)
Macedo's (2008-2011)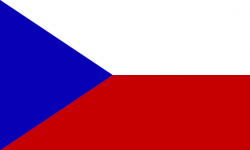 Czech Republic
Flash Barrandov (2008-2010-2016)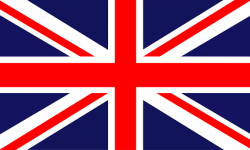 United Kingdom
Pains Wessex (1968-1977)
Nationwide Fireworks (1983)
Kimbolton Fireworks & Starlight Design (2001-2002)
Fantastic Fireworks (2005)
First Galaxy (2011)
Pyrotex Firewokx (2015)
Smart Pyrotechnics (2017)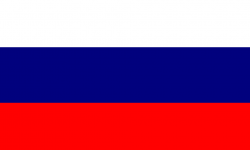 Russia

Khan (2008-2011-2014)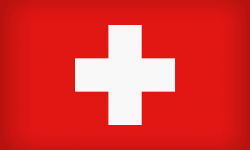 Switzerland

Mueller Pyrotechnie (1969-1980)
Bugano (1983-1998)
Pyroistars (2008)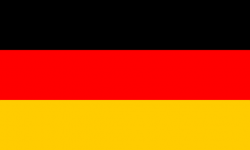 Germany
Dynamit Nobel (1967-1968-1971)
Lunig Pyrotechnie (1975-2000)
Innovative Pyrotechnik Gmbh (2003-2012)
Weco Feuerwerk (2007-2010)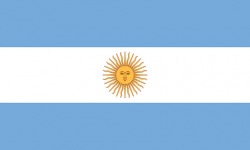 Argentina
Cienfuegos (2004)
Fuegos Artificialies Jupiter ( 2007-2012-2015-2018)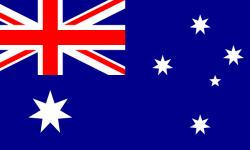 AustGermanyralia
Foti Fireworks (2004)
Howard & Sons (2016)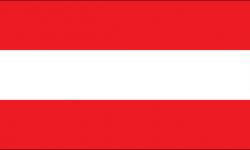 Austria
Pyropa Pyrotechnik (1970)
Erick Liebwein (1973-1977)
Alfred Pokorny (1974-1978)
Friedrich Scheutz (1980-1981)
Günter Vogler (1983-1998)
Pyrovision (2009-2010-2017)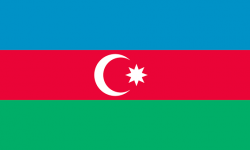 Azerbaijan
Baku Firework Group (2013-2014-2015)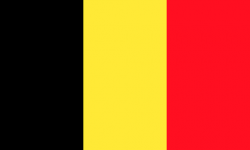 Belgium
Van Cleemput (1972-1973)
Eugène Hendrickx (1974-1975-1977-1982-1999)
Roger Heytens (1979)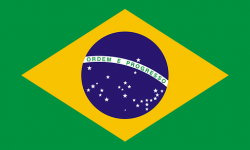 Brasil
Société Indios Pirotecnia (2001)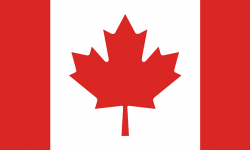 Canada
Fiatlux (2000-2003-2005)
Ampleman Pyrotechnie (2007)
Royal Pyrotechnie (2008)
Sirius Pyrotechnics (2017)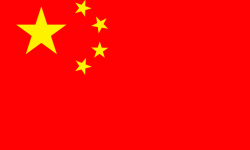 China
Groupement d'artificiers Chinois (1973)
Société Sunny (2000-2002-2012)
Pyro Magic (2013-2014)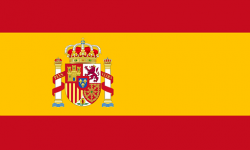 Spain
Pirotecnia Zaragozana (1967-1969-1971-1976-1979-1982-2004-2012-2014)
Coproduction de firmes (1968)
Pirotecnia Islas Canarias (1970)
Pirotecnia Golfe (1972)
Pirotecnia Brunchu (1973-1974)
Pirotecnia Igual (1975-1976-1980-1983-1998-1999-2005-2006-2011)
Pirotecnia Caballer (1978-1981-2001-2002-2007)
Pirofantasia (2009)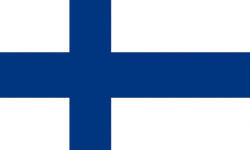 Finland

JoHo Pyro (2016-2018)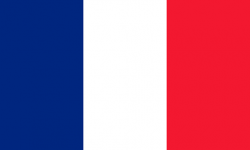 France

Ruggiéri (1967-1973-1974-1975)
Lacroix (1968-1969-1971-1976-1977-1981-1982-1999-2005)
Brézac Artifices (2004-2006-2012)
Marmajou (1970)
Pyrolandes (1972-1978-1979)
ATP Fabre (1980)
Festival (1983)
Maurel (1982)
Jacques Couturier Organisation (1999- 2013)
Pyragric (1999-2000-2002-2011-2014)
Arc en Ciel (2000-2002)
Fêtes et Feux (2001-2003-2007)
Prestatech (2003-2009-2010-2015)
Féerie (2005-2006-2010)
Imaginaire Pur (2008)
EFC Evènement (2013)
Intermede (2015)
ArtEventia (2016-2018)
Alpha Pyro (2017-2018)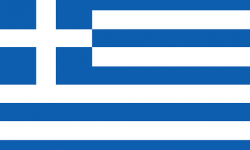 Greece

Nanos Fireworks (2013)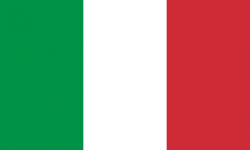 Italia

Morsani (2012-2014)
Antonio Parente (1967-2009)
Panzera (1968-1969-1970-1971-1979-1981-1983-1999-2000
-2001-2003-2006-2009-2011-2017)
Orazio Vallefuoco (1972)
Fratelli Soldi (1974-1975-1976-1978-2005)
Ditta Salvatore (1983)
Pirotecnica Scarpato (2004-2006-2007)
Vaccalluzzo Pirotecnia (2013-2014)
PyroEmotions (2016)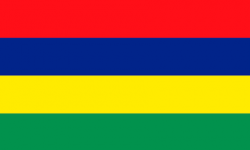 Mauritius

Impact Production (2003)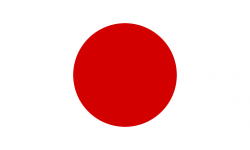 Japan

Ogatsu Marutamaya (1967-1969)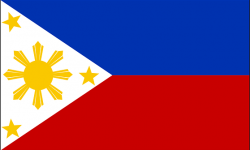 Philippines

Dragon Fireworks (2017-2018)

Poland

Surex (2009-2010-2015-2018)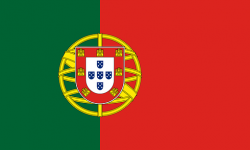 Portugal

Don Enriqué Da Silva Do Vouga (1970-1972)
Mario Pedro (1977)
Grupo Luso Pirotecnia (2003-2006- 2013)
Macedo's (2008-2011)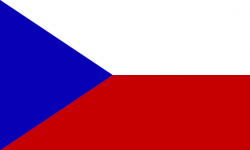 Czech Republic
Flash Barrandov (2008-2010-2016)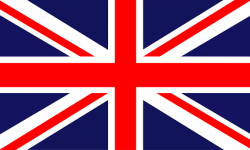 United Kingdom
Pains Wessex (1968-1977)
Nationwide Fireworks (1983)
Kimbolton Fireworks & Starlight Design (2001-2002)
Fantastic Fireworks (2005)
First Galaxy (2011)
Pyrotex Firewokx (2015)
Smart Pyrotechnics (2017)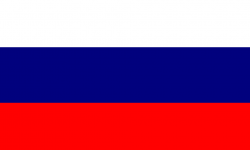 Russia

Khan (2008-2011-2014)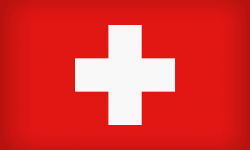 Switzerland

Mueller Pyrotechnie (1969-1980)
Bugano (1983-1998)
Pyroistars (2008)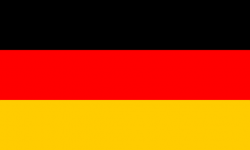 Germany
Dynamit Nobel (1967-1968-1971)
Lunig Pyrotechnie (1975-2000)
Innovative Pyrotechnik Gmbh (2003-2012)
Weco Feuerwerk (2007-2010)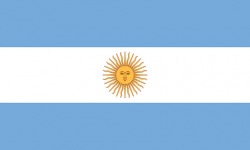 Argentina
Cienfuegos (2004)
Fuegos Artificialies Jupiter ( 2007-2012-2015-2018)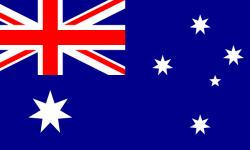 AustGermanyralia
Foti Fireworks (2004)
Howard & Sons (2016)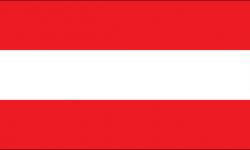 Austria
Pyropa Pyrotechnik (1970)
Erick Liebwein (1973-1977)
Alfred Pokorny (1974-1978)
Friedrich Scheutz (1980-1981)
Günter Vogler (1983-1998)
Pyrovision (2009-2010-2017)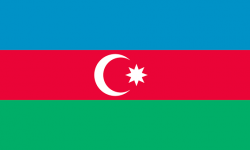 Azerbaijan
Baku Firework Group (2013-2014-2015)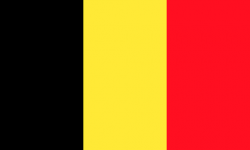 Belgium
Van Cleemput (1972-1973)
Eugène Hendrickx (1974-1975-1977-1982-1999)
Roger Heytens (1979)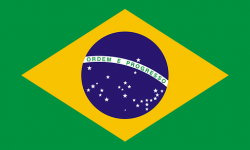 Brasil
Société Indios Pirotecnia (2001)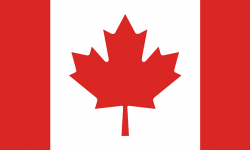 Canada
Fiatlux (2000-2003-2005)
Ampleman Pyrotechnie (2007)
Royal Pyrotechnie (2008)
Sirius Pyrotechnics (2017)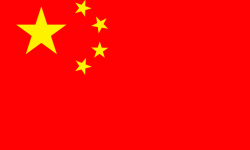 China
Groupement d'artificiers Chinois (1973)
Société Sunny (2000-2002-2012)
Pyro Magic (2013-2014)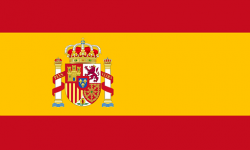 Spain
Pirotecnia Zaragozana (1967-1969-1971-1976-1979-1982-2004-2012-2014)
Coproduction de firmes (1968)
Pirotecnia Islas Canarias (1970)
Pirotecnia Golfe (1972)
Pirotecnia Brunchu (1973-1974)
Pirotecnia Igual (1975-1976-1980-1983-1998-1999-2005-2006-2011)
Pirotecnia Caballer (1978-1981-2001-2002-2007)
Pirofantasia (2009)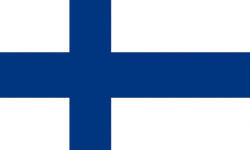 Finland

JoHo Pyro (2016-2018)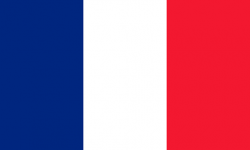 France

Ruggiéri (1967-1973-1974-1975)
Lacroix (1968-1969-1971-1976-1977-1981-1982-1999-2005)
Brézac Artifices (2004-2006-2012)
Marmajou (1970)
Pyrolandes (1972-1978-1979)
ATP Fabre (1980)
Festival (1983)
Maurel (1982)
Jacques Couturier Organisation (1999- 2013)
Pyragric (1999-2000-2002-2011-2014)
Arc en Ciel (2000-2002)
Fêtes et Feux (2001-2003-2007)
Prestatech (2003-2009-2010-2015)
Féerie (2005-2006-2010)
Imaginaire Pur (2008)
EFC Evènement (2013)
Intermede (2015)
ArtEventia (2016-2018)
Alpha Pyro (2017-2018)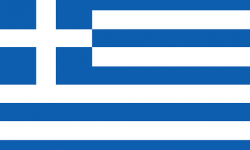 Greece

Nanos Fireworks (2013)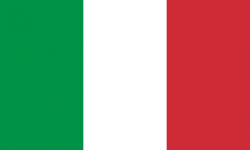 Italia

Morsani (2012-2014)
Antonio Parente (1967-2009)
Panzera (1968-1969-1970-1971-1979-1981-1983-1999-2000
-2001-2003-2006-2009-2011-2017)
Orazio Vallefuoco (1972)
Fratelli Soldi (1974-1975-1976-1978-2005)
Ditta Salvatore (1983)
Pirotecnica Scarpato (2004-2006-2007)
Vaccalluzzo Pirotecnia (2013-2014)
PyroEmotions (2016)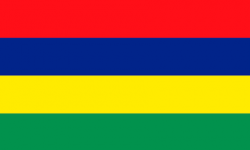 Mauritius

Impact Production (2003)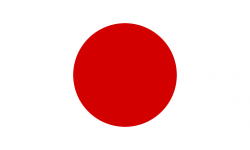 Japan

Ogatsu Marutamaya (1967-1969)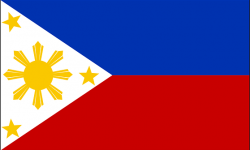 Philippines

Dragon Fireworks (2017-2018)

Poland

Surex (2009-2010-2015-2018)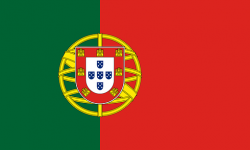 Portugal

Don Enriqué Da Silva Do Vouga (1970-1972)
Mario Pedro (1977)
Grupo Luso Pirotecnia (2003-2006- 2013)
Macedo's (2008-2011)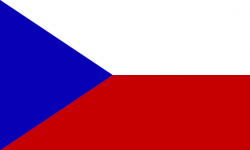 Czech Republic
Flash Barrandov (2008-2010-2016)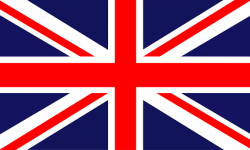 United Kingdom
Pains Wessex (1968-1977)
Nationwide Fireworks (1983)
Kimbolton Fireworks & Starlight Design (2001-2002)
Fantastic Fireworks (2005)
First Galaxy (2011)
Pyrotex Firewokx (2015)
Smart Pyrotechnics (2017)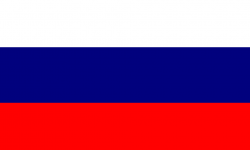 Russia

Khan (2008-2011-2014)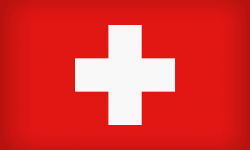 Switzerland

Mueller Pyrotechnie (1969-1980)
Bugano (1983-1998)
Pyroistars (2008)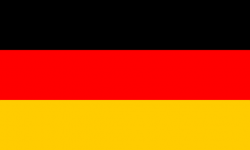 Germany
Dynamit Nobel (1967-1968-1971)
Lunig Pyrotechnie (1975-2000)
Innovative Pyrotechnik Gmbh (2003-2012)
Weco Feuerwerk (2007-2010)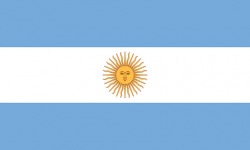 Argentina Germany
Cienfuegos (2004)
Fuegos Artificiales Jupiter (2007-2012-2015-2018)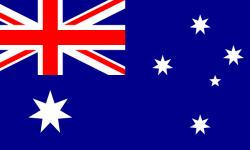 Australia
Foti Fireworks (2004)
Howard & Sons (2016)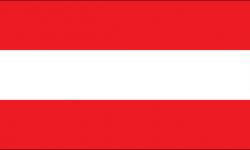 Austria
Pyropa Pyrotechnik (1970)
Erick Liebwein (1973-1977)
Alfred Pokorny (1974-1978)
Friedrich Scheutz (1980-1981)
Günter Vogler (1983-1998)
Pyrovision (2009-2010-2017)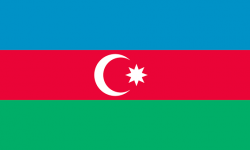 Azerbaijan
Baku Firework Group (2013-2014-2015)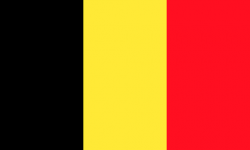 Belgium
Van Cleemput (1972-1973)
Eugène Hendrickx (1974-1975-1977-1982-1999)
Roger Heytens (1979)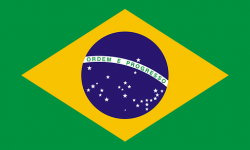 Brasil
Société Indios Pirotecnia (2001)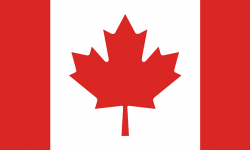 Canada
Fiatlux (2000-2003-2005)
Ampleman Pyrotechnie (2007)
Royal Pyrotechnie (2008)
Sirius Pyrotechnics (2017)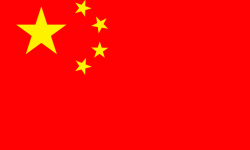 China
Groupement d'artificiers Chinois (1973)
Société Sunny (2000-2002-2012)
Pyro Magic (2013-2014)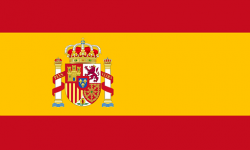 Spain
Pirotecnia Zaragozana (1967-1969-1971-1976-1979-1982-2004-2012-2014)
Coproduction de firmes (1968)
Pirotecnia Islas Canarias (1970)
Pirotecnia Golfe (1972)
Pirotecnia Brunchu (1973-1974)
Pirotecnia Igual (1975-1976-1980-1983-1998-1999-2005-2006-2011)
Pirotecnia Caballer (1978-1981-2001-2002-2007)
Pirofantasia (2009)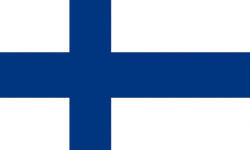 Finland

JoHo Pyro (2016-2018)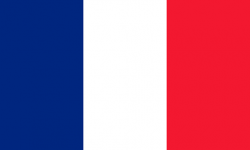 France

Ruggiéri (1967-1973-1974-1975)
Lacroix (1968-1969-1971-1976-1977-1981-1982-1999-2005)
Brézac Artifices (2004-2006-2012)
Marmajou (1970)
Pyrolandes (1972-1978-1979)
ATP Fabre (1980)
Festival (1983)
Maurel (1982)
Jacques Couturier Organisation (1999- 2013)
Pyragric (1999-2000-2002-2011-2014)
Arc en Ciel (2000-2002)
Fêtes et Feux (2001-2003-2007)
Prestatech (2003-2009-2010-2015)
Féerie (2005-2006-2010)
Imaginaire Pur (2008)
EFC Evènement (2013)
Intermede (2015)
ArtEventia (2016-2018)
Alpha Pyro (2017-2018)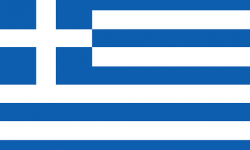 Greece

Nanos Fireworks (2013)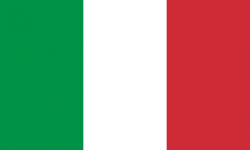 Italia

Morsani (2012-2014)
Antonio Parente (1967-2009)
Panzera (1968-1969-1970-1971-1979-1981-1983-1999-2000
-2001-2003-2006-2009-2011-2017)
Orazio Vallefuoco (1972)
Fratelli Soldi (1974-1975-1976-1978-2005)
Ditta Salvatore (1983)
Pirotecnica Scarpato (2004-2006-2007)
Vaccalluzzo Pirotecnia (2013-2014)
PyroEmotions (2016)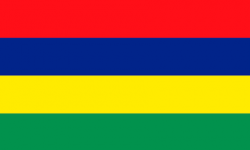 Mauritius

Impact Production (2003)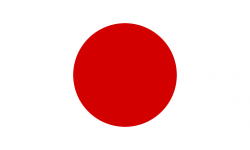 Japan

Ogatsu Marutamaya (1967-1969)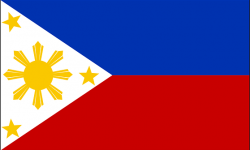 Philippines

Dragon Fireworks (2017-2018)

Poland

Surex (2009-2010-2015-2018)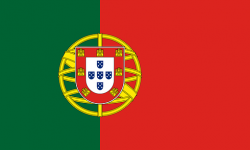 Portugal

Don Enriqué Da Silva Do Vouga (1970-1972)
Mario Pedro (1977)
Grupo Luso Pirotecnia (2003-2006- 2013)
Macedo's (2008-2011)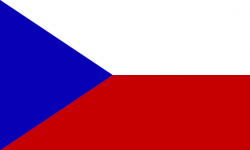 Czech Republic
Flash Barrandov (2008-2010-2016)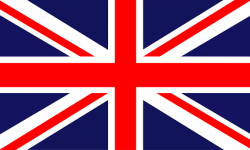 United Kingdom
Pains Wessex (1968-1977)
Nationwide Fireworks (1983)
Kimbolton Fireworks & Starlight Design (2001-2002)
Fantastic Fireworks (2005)
First Galaxy (2011)
Pyrotex Firewokx (2015)
Smart Pyrotechnics (2017)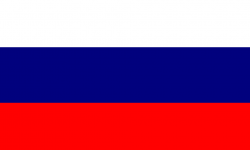 Russia

Khan (2008-2011-2014)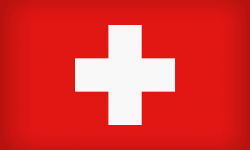 Switzerland

Mueller Pyrotechnie (1969-1980)
Bugano (1983-1998)
Pyroistars (2008)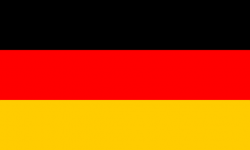 Germany
Dynamit Nobel (1967-1968-1971)
Lunig Pyrotechnie (1975-2000)
Innovative Pyrotechnik Gmbh (2003-2012)
Weco Feuerwerk (2007-2010)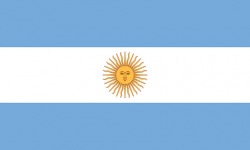 Argentina Germany
Cienfuegos (2004)
Fuegos Artificiales Jupiter (2007-2012-2015-2018)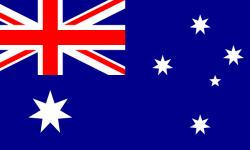 Australia
Foti Fireworks (2004)
Howard & Sons (2016)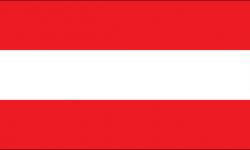 Austria
Pyropa Pyrotechnik (1970)
Erick Liebwein (1973-1977)
Alfred Pokorny (1974-1978)
Friedrich Scheutz (1980-1981)
Günter Vogler (1983-1998)
Pyrovision (2009-2010-2017)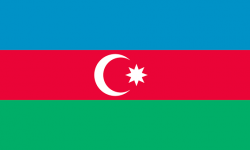 Azerbaijan
Baku Firework Group (2013-2014-2015)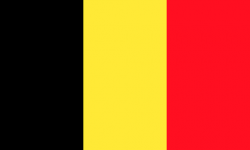 Belgium
Van Cleemput (1972-1973)
Eugène Hendrickx (1974-1975-1977-1982-1999)
Roger Heytens (1979)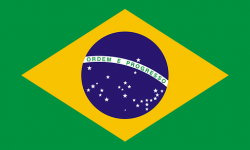 Brasil
Société Indios Pirotecnia (2001)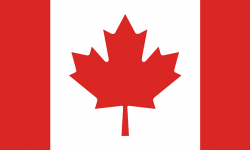 Canada
Fiatlux (2000-2003-2005)
Ampleman Pyrotechnie (2007)
Royal Pyrotechnie (2008)
Sirius Pyrotechnics (2017)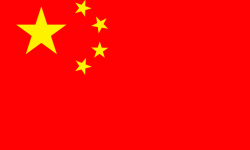 China
Groupement d'artificiers Chinois (1973)
Société Sunny (2000-2002-2012)
Pyro Magic (2013-2014)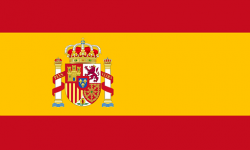 Spain
Pirotecnia Zaragozana (1967-1969-1971-1976-1979-1982-2004-2012-2014)
Coproduction de firmes (1968)
Pirotecnia Islas Canarias (1970)
Pirotecnia Golfe (1972)
Pirotecnia Brunchu (1973-1974)
Pirotecnia Igual (1975-1976-1980-1983-1998-1999-2005-2006-2011)
Pirotecnia Caballer (1978-1981-2001-2002-2007)
Pirofantasia (2009)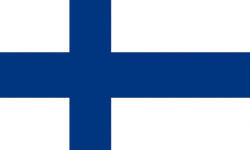 Finland

JoHo Pyro (2016-2018)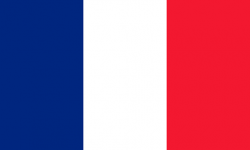 France

Ruggiéri (1967-1973-1974-1975)
Lacroix (1968-1969-1971-1976-1977-1981-1982-1999-2005)
Brézac Artifices (2004-2006-2012)
Marmajou (1970)
Pyrolandes (1972-1978-1979)
ATP Fabre (1980)
Festival (1983)
Maurel (1982)
Jacques Couturier Organisation (1999- 2013)
Pyragric (1999-2000-2002-2011-2014)
Arc en Ciel (2000-2002)
Fêtes et Feux (2001-2003-2007)
Prestatech (2003-2009-2010-2015)
Féerie (2005-2006-2010)
Imaginaire Pur (2008)
EFC Evènement (2013)
Intermede (2015)
ArtEventia (2016-2018)
Alpha Pyro (2017-2018)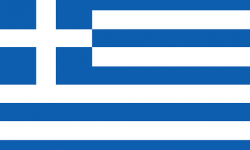 Greece

Nanos Fireworks (2013)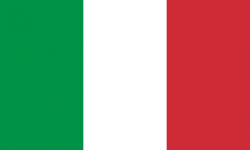 Italia

Morsani (2012-2014)
Antonio Parente (1967-2009)
Panzera (1968-1969-1970-1971-1979-1981-1983-1999-2000
-2001-2003-2006-2009-2011-2017)
Orazio Vallefuoco (1972)
Fratelli Soldi (1974-1975-1976-1978-2005)
Ditta Salvatore (1983)
Pirotecnica Scarpato (2004-2006-2007)
Vaccalluzzo Pirotecnia (2013-2014)
PyroEmotions (2016)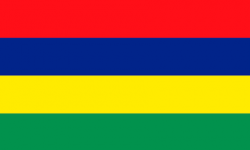 Mauritius

Impact Production (2003)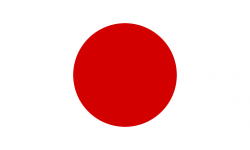 Japan

Ogatsu Marutamaya (1967-1969)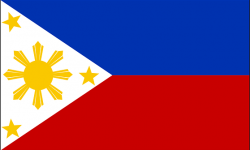 Philippines

Dragon Fireworks (2017-2018)

Poland

Surex (2009-2010-2015-2018)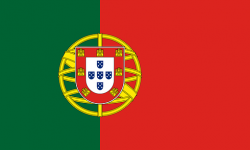 Portugal

Don Enriqué Da Silva Do Vouga (1970-1972)
Mario Pedro (1977)
Grupo Luso Pirotecnia (2003-2006- 2013)
Macedo's (2008-2011)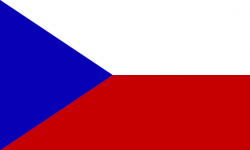 Czech Republic
Flash Barrandov (2008-2010-2016)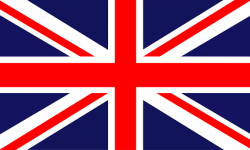 United Kingdom
Pains Wessex (1968-1977)
Nationwide Fireworks (1983)
Kimbolton Fireworks & Starlight Design (2001-2002)
Fantastic Fireworks (2005)
First Galaxy (2011)
Pyrotex Firewokx (2015)
Smart Pyrotechnics (2017)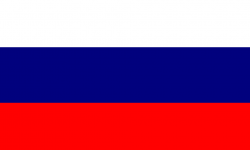 Russia

Khan (2008-2011-2014)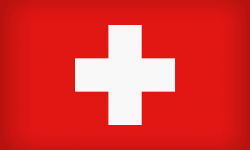 Switzerland

Mueller Pyrotechnie (1969-1980)
Bugano (1983-1998)
Pyroistars (2008)